Юмор для зарядки бодрости и духа
"Сумасшедшие" Русские глазами иностранцев..
4 апреля 2016 г.
     Автор: 
rurik_l
Бутылки шампанского, привязанные к кондиционеру, упряжка с лошадью на автозаправке, подводная лодка на пляже, распил арбуза бензопилой, лобовое столкновение скорой и полицейской машины, и многие другие грани Русской смекалки крайне поражают "плоское" мышление западного обывателя…
Список их фото подборок о нашей стране, и удивленных, а порой и восхищенных  комментариев практически бесконечен. Но при этом у них есть кое что общее, что всегда бросается в глаза — подборки сделанные иностранцами и их отзывы,  говорят в основном об изобретательности или максимум, безбашенности Русских и самой России, при этом крайне редко имея негативный окрас.
Мерзких фото с банально пьяными и грязными людьми почти не встретишь.
"Русские женщины – крутые, особенно по сравнению с британками. Они еще и с парашютом прыгают, а наши побоятся напечатать даже пару этих строчек, не сломав своих пластиковых ногтей", – сокрушается английская газета The Sun.
"Русские отчаянные ребята, они постоянно рискуют жизнью пусть и ради вещей которые нам не понятны" – констатирует The Daily Mail.
"Эти странные Русские способны на что угодно, в России вы легко можете увидеть как эвакуатор увозит другой эвакуатор, который эвакуирует легковушку, холодная вода льется в электрочайник, в котором проделано отверстие и уже теплая вода льется в раковину или как полицейский автомобиль едет вдоль железнодорожных рельсов" – восторгается американский таблоид.
Такая позиция и восприятие России жителями коллективного Запада давно является установившейся нормой. И в этом нет ничего странного.
 Мы отличаемся, наш менталитет значительно разнится, а ценности не редко полностью не имеют точек пересечения. Иногда доходит и до смешного, когда на видео австрийской газеты Kronen Zeitung, в Новосибирском эксперименте с кипятком на морозе в минус сорок семь градусов, когда кипяток вылитый  с седьмого этажа не долетев до асфальта испаряется – жители Австрии увидели живую муху около балкона, и тут же написали, что Русские настолько "неостановимые", что у них даже мухи такие же, хотя некоторые из них упорно доказывали, что Русские мухи это не мухи, а "комары в фуфайках".
Британцев поражают сибирячки в бикини, катающиеся в 30-градусный мороз, американскую прессу страшно впечатляет широта русской души, немцев вводит в ступор нелогичность, размах и градус, как они это называют, Русского безумия, и так во всем западном полушарии…
И в общем то, такие определения, понятны. Все что не укладывается в шаблоны и выходит за границы устоявшихся норм поведения принятых на Западе – называть безумием. А как иначе? К тому же касается это не только нас с вами, друг другу они также привыкли вешать ярлыки. Англичан называть – чопорными, высокомерными снобами, шотландцев – скрягами, итальянцев – темпераментными, финнов – заторможеными, евреев – хитрыми, немцев – педантичными, итальянцев – болтунами… А вот Русских…Русских никто никогда не поймет, говорят они, слишком многое в их поведении не укладывается в норму – "это такие психи"…
Американец никогда не станет искать выход из сложившейся сложной ситуации сам, как не станет этого делать и немец, австриец, француз или канадец – они будут упорно связываться с ответственными за это людьми или службами. Звонить в сервис, вызывать эвакуатор, нанимать человека, специально отвечающего за то, чтобы поворачивать телевизионные антенны или завинчивать в стену винт.
При этом они будут убедительно доказывать, что Русские более сумасшедшие, нежели они сами, и второй такой страны нет. Хотя в конечном итоге, американцы всегда при этом добавляют, что "Россия — это все же круто. Вот бы именно они были нашими соседями вместо этой идиотской Канады".
Тем более в последнее время, когда новости о России постоянно мелькают на экранах телевизоров во всем мире. Иностранцы попросту чаще стали реагировать на те или иные ссылки, в которых хоть что-то говорится о русских.
И это неплохо хотя бы потому, что хорошие видео, на котором российские водители убирают снег со стоп-сигналов впереди стоящей машины, останавливаются в потоке для того, чтобы перевести бабушку через дорогу или убрать с проезжей части котенка, теперь стало широко распространяться и с заголовками на английском. Ведь это то чего не показывают их СМИ, а значит это практически – запретно, от того и имеет сегодня успех во всем мире. То, что в России посмотрели, как минимум год назад, теперь репостят вот с таким комментарием: I've Never Seen Anything So Beautiful. This Video From Russia Made The Whole World Cry. A Must Watch!
А Русская смекалка, вновь "завоевывает Западный Мир"!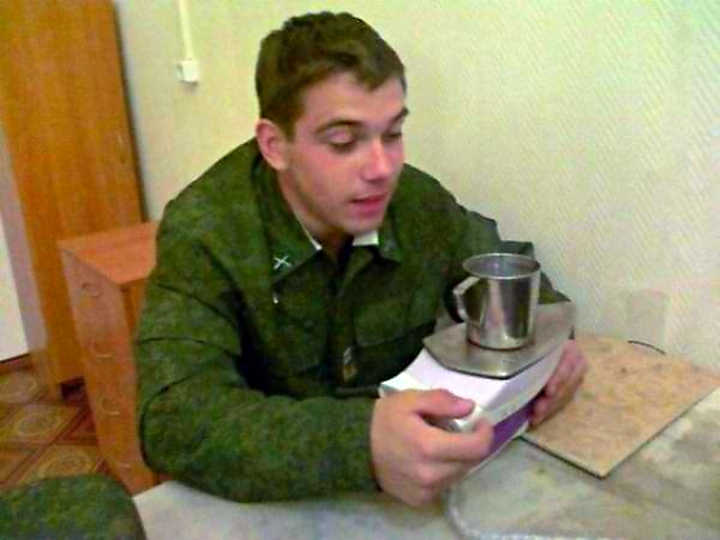 А способность Русских легко смеяться в лицо трудностей и ОПАСНОСТИ, и вовсе вызывает глубокое уважение!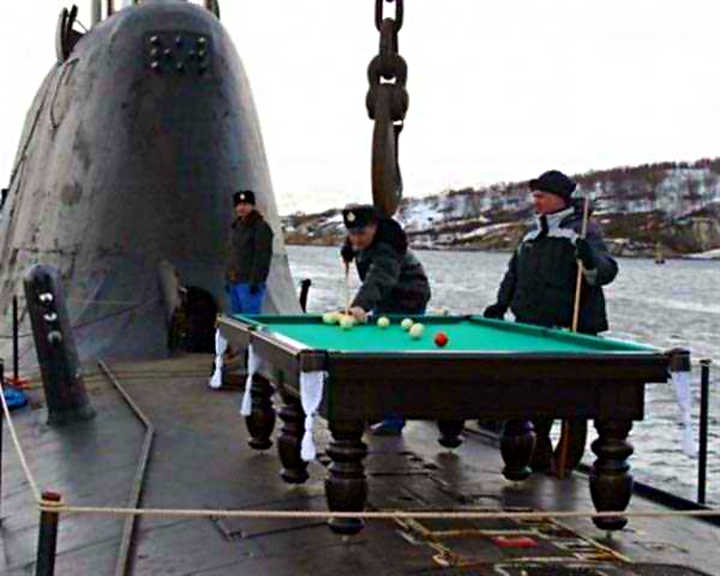 ОБОБЩЕНИЕ
Многое изменилось за последние годы, изменилась страна превратившись в новую, Вежливую Россию, изменились люди, полюбив свою Родину и начав гордится ею, возродился патриотизм, а в мире в это время, не смотря на бешеную информационную агрессию, образ России, вновь с каждым днем, вызывает все большее уважение.
Это заметно даже в малом, ведь все приведенные в статье фотографии – исключительно из американских, британских и австрийских сайтов, форумов, и подборок, и комментарии просмотревших их пользователей, имеют положительный окрас.
Americans are crazy too n_tongue: Challenge breeds excellence…(вызовы порождают совершенство) / robin yates: I much prefer Russian crazy because they laugh while they are being crazy (Я предпочитаю русских "сумасшедших", потому что они смеются во время своих сумасшествий). И так далее…
Однако разумеется, существуют и другие подборки такого рода, в том числе на английском языке с максимально негативным содержанием, их как правило можно встретить именно на российских ресурсах, а люди их размещающие, в девяти случаях из десяти являются нынешними украинцами, латышами, поляками и так далее, что крайне не приятно, поскольку эти фото – подборки для западного обывателя, намерено содержат в себе исключительно пьяных русских периода 90-х годов, грязь, разрушенные дома и неприличные неловкие моменты. Однако, интернет не имеет границ, и на одном из таких форумов с намеренно очерняющим содержанием, оставил свой отзыв пользователь из нашей страны по имени "Tamara", ее комментарий мне бы хотелось привести полностью и без изменений.
Идите на ….! Вы сфотографировали все самое хе….вое, что только было за все года в России! Вы, все кто это делает – пи….ры. Такое "cрать" про нас! Мы первыми полетели в космос, мы придумали наркоз, наш язык вы никогда не выучите и нашу волю не сломаете! Вы не выживите после того что прошли мы! Вы захлебнётесь своим негативом. Мы не сдаемся, тупицы. Наши женщины самые красивые, а мужчины – настоящие. И никто нас не сломает.
I want live in Russia! It is a great country!
Добавлю лишь что присоединяюсь к сказанному выше и напомню всем нашим недоброжелателям, слова президента России Владимира Путина:
"Россия сегодня никого не считает своим врагом, но Мы никому НЕ СОВЕТУЕМ считать своим врагом НАС".
Метки: безумный, бодрость, дух, зарядка, иностранец, русский, смекалка, юмор